Outstanding Pennsylvania Redware Standing Bear Figure
Outstanding and Rare Glazed Redware Figure of a Standing Bear, PA origin, circa 1845-1880, hand-modeled figure of a standing bear on oblong base, the figure with heavily-incised hair, elongated paws, and incised details to head and toes. Base heavily-decorated with circles bordering its edge and a large floral medallion composed of individually-impressed ovals and circles. Additional impressed floral and leaf designs appear at the feet of the bear. Surface decorated with streaks of manganese and covered in a clear lead glaze. Small pieces of clay placed inside the hollowed interior of the bear cause it to rattle when shaken. Underside incised "8". This figure is depicted in an unusual standing stance on all four legs. The vast majority of American redware bear figures portray the animal seated on its rear with outstretched arms, often facing a hollowed stump. A rare and highly-prized form in Pennsylvania redware folk sculpture. Provenance: Ex-John Ramsey Collection. Large chips to ears. Wear to muzzle. Minor wear to rear of bear. L 5 3/4".
---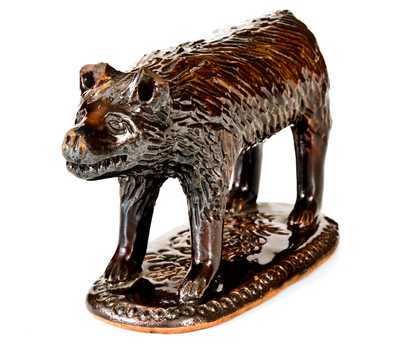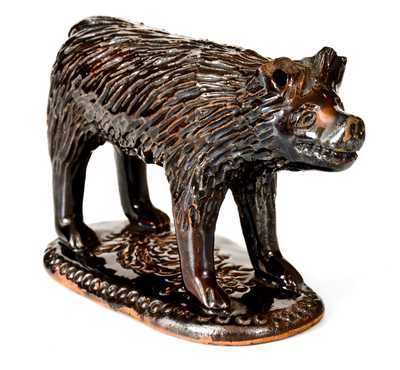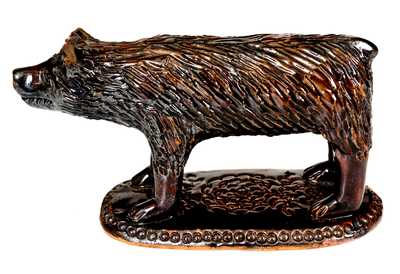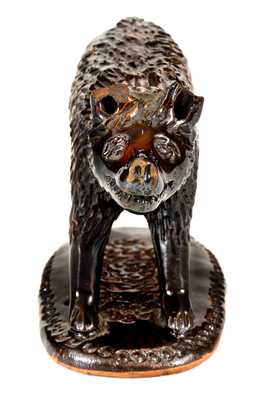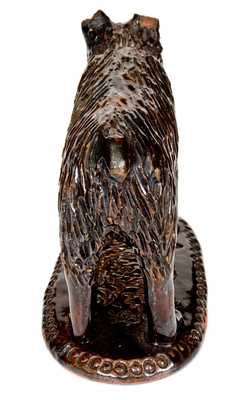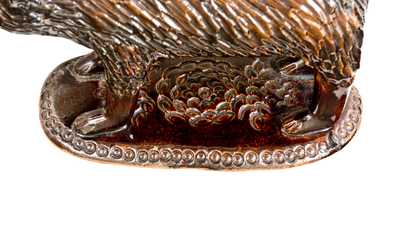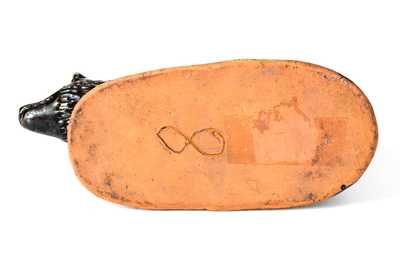 Click images to enlarge.
---