Rare Atchison (New Geneva, PA) Stoneware Jar w/ Elaborate Freehand Floral / Stripe Decoration
Outstanding Small-Sized Stoneware Jar with Elaborate Freehand Tulip and Stripe Decorations, attributed to Henry K. Atchison, New Geneva, PA, circa 1860, cylindrical jar with tooling to midsection and shoulder and semi-rounded rim, heavily-decorated around the body with two rows four horizontal tulips. Freehand cobalt stripe below rim and near midsection. The distinctive floral motif on this jar leads to a firm attribution to early New Geneva, PA potter, Henry Atchison. Its bold decoration, striking color and small size combine to create a highly-appealing example of Western Pennsylvania stoneware. Excellent condition with a shallow 1/2" rim chip and very minor wear to interior of rim. H 8 1/8".
---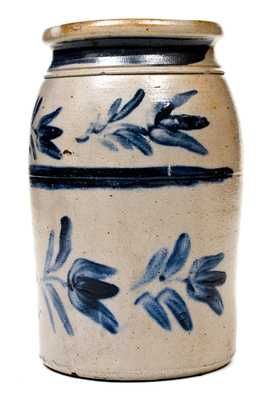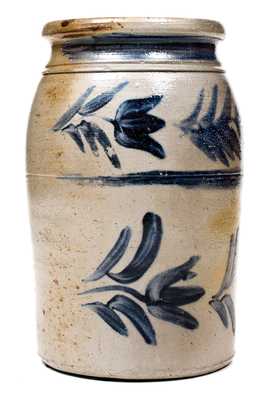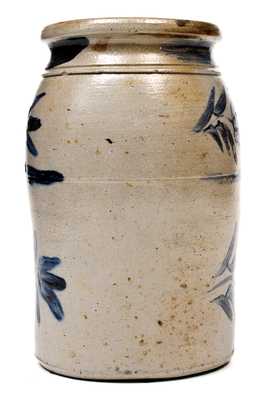 Click images to enlarge.
---