Outstanding 15-Gal. Dave, Edgefield, SC "Lm / Feb. 15, 1858" Stoneware Jar
November 3, 2018 Stoneware Auction
Lot #: 2
Price Realized: $28,320.00
($24,000 hammer, plus 18% buyer's premium)
PLEASE NOTE: This result is 2 years old, and the American ceramics market frequently changes. Additionally, small nuances of color, condition, shape, etc. can mean huge differences in price. Please Contact Us for a Current, Accurate assessment of your items.
Auction Highlight: Greatest Hits | November 3, 2018 Auction | Southern Pottery
Outstanding Fifteen-Gallon Alkaline-Glazed Stoneware Jar, Incised "Lm / Feb. 15, 1858", attributed to Dave at Lewis Miles's Stony Bluff Manufactory, Horse Creek Valley, Edgefield District, SC, 1858, large-sized, bulbous jar with semi-rounded rim and thick slab handles with deep fingerprint impressions at their juncture with the vessel's shoulder. Front of jar incised in large script, "Lm Feb. 15. 1858", with large looping flourish at the end of the date. Additionally incised at shoulder with three rows of five punctates, indicating the jar's capacity of fifteen gallons. Interior and exterior coated in an unevenly-poured, green alkaline glaze with attractive variation to the color and gloss of the surface, creating a striped appearance in places. This jar typifies Dave's captivating style in its large size, robust form, and beautiful, poured glaze. Its inscription is deeply-carved and easily readable, spanning much of the jar's wide shoulder, and finishing with a confident series of calligraphic loops, which underscores the date, a detail uncommon to this potter's work. Noteworthy in its size, this jar is among the largest Dave vessels to come to auction in recent years, and is regarded as a significant new discovery by one of the nation's most-celebrated African-American artisans. Provenance: A previously-undocumented example, found in California, where it had been used in recent years to store topsoil. A sealed crack around the body indicates the jar was broken into two pieces and reglued. It survives in otherwise excellent condition with a tight line extending from rim to shoulder on reverse and some minor rim wear. H 21".
---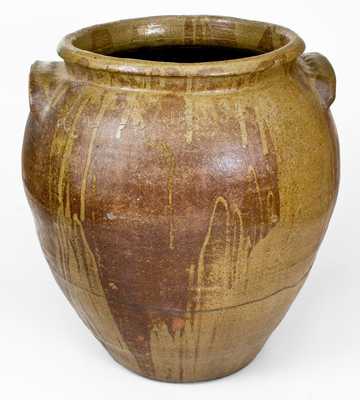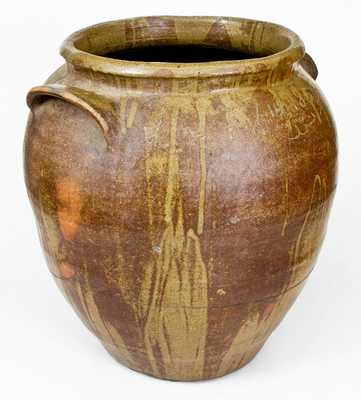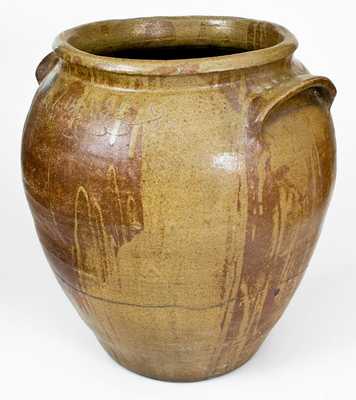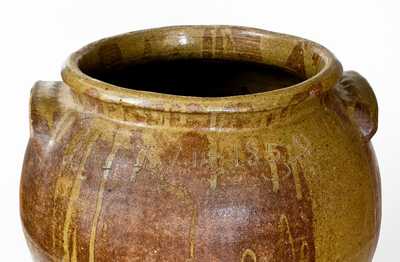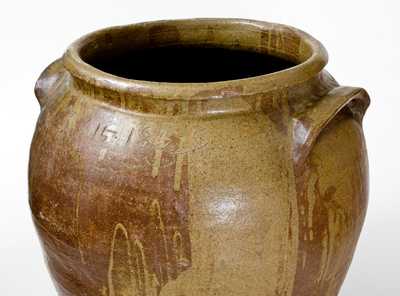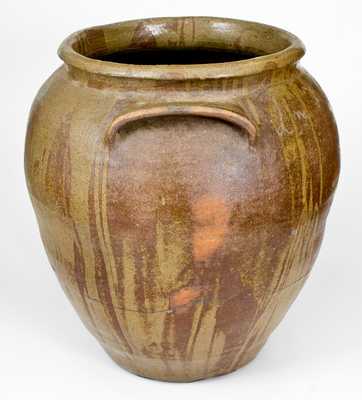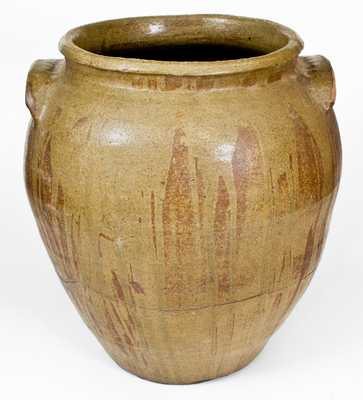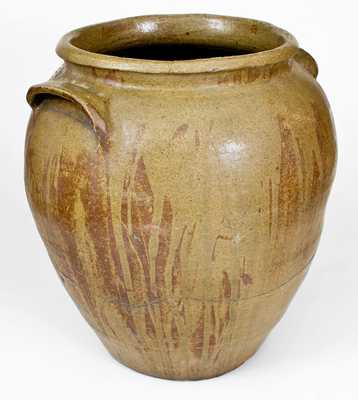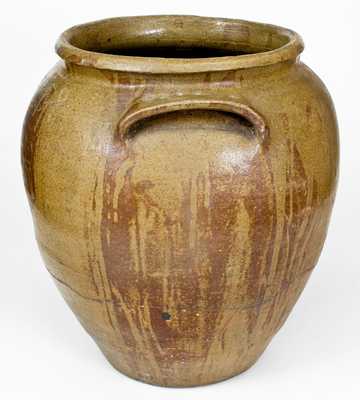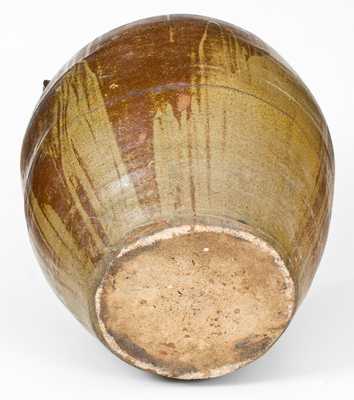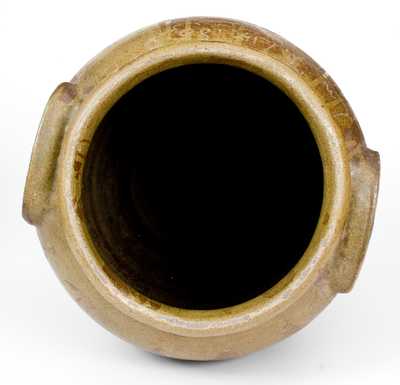 Click images to enlarge.
---
Bidding is now closed.
(Our
next auction
takes place March 21, 2020.)
---